A healthy lunch should include: veggies, fruit, whole grains, and some lean protein.
Take advantage of the dining hall salad bar and load up a plate with lettuce and tons of fresh veggies and fruit. Couple this with a sandwich made with whole grain bread and lean protein sources such as turkey, grilled chicken, and lean roast beef. This is a healthy lunch combination to fuel you until dinner. Many colleges now serve healthy options. Look for homemade soups without cream sauces, veggie or turkey burgers-if whole wheat breads and rolls are an option, choose those. Many have a stir-fry station where you can tell them what meat and vegetables you want-just make sure that aren't using tons of butter or oil. Salads are always available, but just watch the cheese, croutons, and salads with mayo. Use light salad dressings. If there is a salad bar, make it healthier with beans, a small handful of nuts and load it with fresh vegetables. You can choose chicken, turkey or lean beef for sandwiches-opt for mustard instead of mayo, load it with vegetables and select whole wheat breads. Limit your intake of desserts and make sure to include fresh fruit every day.
At lunch, you're usually looking for something a bit more savory than sweet, and you probably won't have a ton of time to whip up something like chili when you're darting between classes. Some of the things to look for in your lunch foods are fiber, complex carbohydrates and protein, and, of course, a big healthy serving or two of veggies, with fruit for dessert. Sandwiches on whole wheat bread with a healthy side salad are a great combo. A big salad with sliced turkey or tofu or kidney beans is also a great option. Keep this meal a little smaller than breakfast, unless you have a big sporting event or a workout class coming up in the afternoon where you'll need some additional energy and fuel to function your best.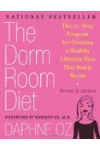 Continue Learning about Teen Perspective: Nutrition and Healthy Eating