At dinner, you want to try to keep your meal as light as possible. Lean proteins and lots of veggies are always a good option. So are hearty soups and salads. Another great choice is just to eat half the portion you might eat at lunch -- so half a veggie burger, or half a portion of grains or legumes, like quinoa and lentils, paired with lots of leafy greens. At dinner, you'll probably have a bit more time to prepare your meal, so make sure that whatever you decide to eat, it's something that helps you relax and refuel after a long day. You could even think about preparing some leftovers for breakfast or lunch the next day!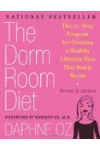 For a healthy dinner, follow the advice from ChooseMyPlate.gov:
Fill half of your plate with fruits and veggies
About 1/2 of your plate should be grains, especially whole grains
The remainder of your plate should be devoted to lean protein sources such as skinless poultry
Add a serving of nonfat or low fat dairy such as a cup of skim milk or nonfat yogurt
An example of a healthy dinner could be grilled veggies, fruit salad (half of your plate), brown rice (about 1/4 of your plate), and grilled chicken breast (1/4 of your plate. Pour yourself a glass of skim milk or have a yogurt for dessert. Continue Learning about Teen Perspective: Nutrition and Healthy Eating