Here are some basic guidelines to keep in mind for a healthy diet:
As many ingredients as possible should be organic, whenever you have the option. Still, it's better to eat fresh vegetables and fruits (or even canned and frozen varieties) as often as possible, rather than waiting for the organic version to become available. Just make sure you wash fresh conventional produce with a good produce cleaning spray or rinse just a minute under running warm water if you don't have spray. Washing with a produce spray helps get rid of a lot of the toxic chemicals used to preserve food during shipping, which you definitely don't want to end up in your finished products.
High-fructose corn syrup and hydrogenated fats should be avoided at all costs. Even though the FDA has sanctioned these ingredients, we don't really know what their long-term health effects are, and some studies have linked them to weight gain due to overeating, possibly because they mess with your body's ability to tell when you're full.
Choose sweetened-with-sugar items rather than ones with artificial sweeteners -- the couple of extra calories are preferable to all the chemicals, as long as you eat them in moderation.
Low-fat dairy is a fine choice, provided that all the fat isn't replaced by added sodium, sugar, or artificial sweeteners.
Whenever possible, choose sea salt and fresh-cracked pepper -- you'll find the flavor is much more intense (the same is true of fresh herbs, though dried herbs are totally fine in a pinch).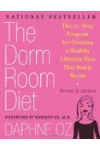 Continue Learning about Teen Perspective: Nutrition and Healthy Eating