Here is a gluten-free dinner recipe:
Quinoa with Vegetables
1/2 cup water
1/2 cup quinoa
1/2 cup frozen spinach, thawed and squeezed dry of liquid
1/2 can low-sodium garbanzo beans, rinsed
1/2 package beluga lentils
1 roma tomato, chopped
1 pinch of salt
1 pinch of garlic powder
Dash of paprika
1/8 cup low-moisture vegetable rennet mozzarella cheese, shredded (optional)
Yield: 2 cups
Calories: 483 per serving
Total fat: 10.2 g
Fiber: 19.8 g
Protein: 31.3 g
Place the water in a microwave-safe bowl, and microwave for 3 minutes or until boiling. Once boiled, add quinoa and cover with a plate so that the quinoa rises. Place the spinach, garbanzo beans, lentils, and tomato together in the bowl with the quinoa. Add a pinch of salt, garlic powder, and a dash of paprika. Finish with low-moisture shredded cheese, if desired.
This is a great, hearty dish that serves as a nice substitute for pasta. Quinoa is gluten-free and loaded with protein -- the Aztecs actually harvested it for their long journeys through the mountains because it was so densely packed with nutrients. You might not be preparing for a three-day trek, but quinoa is one way to make sure you never run out of fuel, and it's quick and easy, too!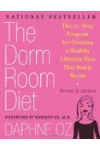 Continue Learning about Teen Perspective: Nutrition and Healthy Eating