Until recently the research wasn't clear whether adding protein after a workout increased muscle size by causing water to gather in muscles. More gold-standard studies have shown that it does more. Adding 30 grams or so of protein after resistance workouts (whey shakes, nuts, or salmon burgers are good choices) increases muscle size by about 10 percent, but increases strength and power in the muscles worked by a whopping 15 to 50 percent compared to carbohydrate and electrolytes only. But don't do this before a workout; it can cause you to gain extra fat, not muscle.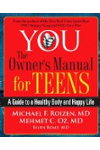 There is roughly a two-hour window of time post workout that the body uptakes a larger amount of protein based on cell damage that was done during the workout. During this time if you intake protein there is more efficient utilization of that protein for muscle cell repair. This should all be contained though within a specific caloric picture that is designed for your goals.
Yes, it is important to replenish lost energy stores after exercise. Protein is used to rebuild tissue and should be included into a post-workout meal. Research suggests having a small meal following workouts that have both protein and carbohydrates. The primary focus should be carbohydrates, but protein is also important. A 2-to-1 or a 4-to-1 of carbohydrate to protein ratio is recommended. The post-workout meal should be small and be free of excessive fat. A good idea is to have a shake or smoothie, as the liquid helps increase speed of nutrient absorption. It is best to have this supplemental drink or meal 15-45 minutes after exercise.
Continue Learning about Teen Perspective: Nutrition and Healthy Eating