While living on campus, you have a unique opportunity to experiment with more balanced meals because most schools provide a variety of both healthy and unhealthy options for their students in the dining halls. Even if you have to pay a little, you can usually get healthy food at a very reasonable price because many meal plans are subsidized by the school. This means you have a chance to decide whether you will eat healthily or not without having cost as a primary concern. But there is always more that universities can do to be the beacon of progress for the rest of America, especially with the help of committed students like us.

My hope is that if we start to place an emphasis on quality and variety, rather than solely on quantity and convenience, we might be able to send a shock wave through the system that would result in a much healthier balance for everyone, in college and beyond. Now, I certainly don't expect you to go cold turkey. I know that processed, prepackaged foods are sometimes all that's available, and that you may not be fortunate enough to live in a town that has access to locally grown produce (heck, some places in this country are called "produce deserts" because you can't find fresh food anywhere!).

The aim is to help you understand the distinctions -- what does organic even mean? What about industrial agriculture? -- and figure out the places where it would be easy for you to make the "conscious choice." If we all take a few small steps in the right direction, we can nudge food industry leaders to take a look at what is currently available and invest some time, money, and energy into bringing healthier alternatives to the table. Meanwhile, we've got to start putting our money where our mouths are.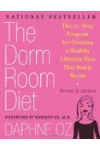 Continue Learning about Teen Perspective: Nutrition and Healthy Eating