Give yourself scheduled breaks during which you've already planned what to eat. You'll be more productive during your study time because there's a reward at the end of each interval. So, for instance, at the end of the first hour have a small handful of almonds or some baby carrots. At the end of the second hour, have a grapefruit, apple, or pear. At the end of the third hour, you can have a small handful of semisweet chocolate chips or some soy crisps. Keep going in this pattern for as long as you are studying and feel like you want a little something to munch on.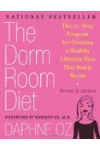 When exam time rolls around, this is time to avoid skipping meals. Eat three healthy meals daily to feed your body and mind. Eating throughout day will help you feel full and avoid hunger and nervous munching when you are studying.
Study at the campus library where eating is prohibited. This will help you stay focus on your studying and avoid mindless munching.
Continue Learning about Teen Perspective: Nutrition and Healthy Eating