Eating out at restaurants is a lot like eating in the cafeteria, because you have a huge selection of options, some healthy and some not. Learning to eat healthfully in general can ease the stress of eating-out decisions: even though you might like the idea of a rich, cheesy pasta dinner, you know how bad it is for you in the long run. Sometimes you're willing to take the risk, but most of the time you should give your body a break and go with some premium fuel. Take advantage of the fact that the restaurant's chefs know how to prepare vegetables, fish, and other healthy options that are much better than the varieties you'll be able to find in your dorm or cafeteria.
Healthy restaurant food options include:
Complex carbohydrates
Salad with olive oil and lemon/vinegar
Vegetables or fruits
Fish and other lean proteins, baked, broiled, pan-seared, or grilled
Eggs, nonfried
Here are some tips for eating healthy in restaurants:
If you must have pasta, opt for the whole wheat preparations. If there are none on the menu, go for regular pasta with a light tomato sauce. Marinara, primavera, or other sauces that are basically just tomatoes, vegetables, olive oil, and herbs are your best bet.
Ask the waiter to bring whole wheat or whole grain bread if it is available and put no butter on it, only olive oil. Have a piece of bread dipped in olive oil before the meal to curb your hunger.
Have a small piece of fruit before going out to dinner. This will take the edge off your hunger and make you less likely to overeat.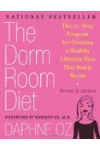 Continue Learning about Teen Perspective: Nutrition and Healthy Eating