Follow these tips to eat healthy at parties:
Eat an apple or pear before you get to the party to put something in your stomach: it will keep you full and make you less likely to eat a lot of junk food at the party. You can also try a citrus fruit, like a grapefruit, which, in addition to the fiber it provides, acts as a natural appetite suppressant. Add a protein to your fruit/fiber to really get rid of any craving. Try unsweetened peanut butter, low-fat cheese, or hummus.
Position yourself away from the food table, so that the food is "out of sight, out of mind."
Arrive at the party chewing gum. It will keep your mouth moving (so you aren't tempted to eat), and your breath fresh, and may also increase your metabolism, in addition to thoroughly washing your teeth with extra saliva.
Keep a cup of water or a low-sugar beverage in hand at all times so your hands feel like they're doing something. Also, drinking lots of fluid will keep you feeling full so you aren't tempted to stock up on the snacks.
Think about how great you look at this party, and how you want to look even better at the next one.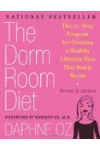 Don't go to a party hungry. Make sure that you have a meal before you go so that you will be less tempted to make a meal out of snack foods such as chips and dips.
Watch what you drink. Consume sparkling water and non-calorie beverages will save you from oversipping calories.
Continue Learning about Teen Perspective: Nutrition and Healthy Eating