Be warned that vitamins cannot take the place of food. Just because you take a multivitamin, or five, daily, does not mean you can shovel foods devoid of nutrition into your body and expect to stay healthy. Supplements are called that because they fill in for deficiencies in your day-to-day diet. They are in no way meant to replace a healthy eating regimen.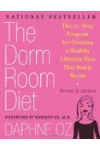 Unfortunately, a supplement isn't going to correct an unhealthy diet, nor provide energy for your body. While you may get some of the nutrients you need, a supplement doesn't contain calories so will not fuel your mind and body.
A well-balanced diet should be able to give you all the vitamins that you need plus provide you with delicious energy to help you ace your studies. Continue Learning about Teen Perspective: Nutrition and Healthy Eating