It's important not to "bounce" into the stretch. Bouncing actually activates reflexes that cause your muscles to tighten, which simply defeats the whole purpose. Rather, slowly sink into the stretch, hold for a breath or two, and relax, then sink a bit more and hold again. Hold for five to 20 seconds, then repeat three to five times. Always breathe slowly and deeply; never hold your breath during these stretches.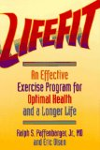 Stretching is often not completed as much as it should be so my first suggestion, stretch before and after exercise, your body will thank you!
When speaking about stretching, you must decide the form of stretching you will complete. Will it be static, hold a position for a prolonged period of time; active, involving movement with you stretch; or dynamic, movements to prepare your body for the type of exercise you will be completing. The proper way to complete any of the above will be to know proper form. If you are stretching your quadriceps and completing this statically then a way to do so is to grab your shoelaces and line up your knees so one quadricep is stretched while the other leg assists with balance. Many individual may do this but may try and pull more than they should on the leg they are stretching which is not necessary. Again, be sure to stretch correctly and to know the form of stretching you are attempting to complete.
Continue Learning about Teen Perspective: Exercise and Physical Fitness