The best exercises for teens are the ones they enjoy the most. Looking forward to an activity will guarantee success whatever the goal may be. School sports, group fitness classes at a local gym or community activities are a good start.
Depending on the part of the country you live in there are a multitude of outdoor sport specific activities that can be done with friends. In addition, join a local sport specific club for not only exercise but a new social network outside of school.
Just as there isn't one goal for everyone who exercises, there isn't a one-size-fits-all exercise for everybody out there. Some people want to lose weight, so they do primarily cardio workouts -- that is, workouts that raise their heart and breathing rates for a sustained period of time. Some exercisers want to tone specific body parts, so they primarily do bodywork (like crunches, pull-ups, push-ups, and other weight-bearing activities). Some want to change the form of their bodies, so they do strength training (weight lifting) that forces their muscles to change shape and build. Some exercise to help them relax and relieve stress, so they might choose a less strenuous form of exercise, such as yoga. But to get the best body possible (we're talking slim, toned, and relaxed -- all at the same time), you need to vary your exercise routine so that your body doesn't get used to one type of workout and stop responding to your efforts.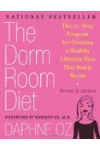 Continue Learning about Teen Perspective: Exercise and Physical Fitness