Sports drinks may have some of the coolest commercials, but they're necessary only if you exercise vigorously for more than sixty minutes in a row. They rehydrate your body faster than plain water after long periods of exercise because they contain minerals and electrolytes that hasten the absorption of water. But if you drink nondiet sports drinks regularly or after short or not particularly strenuous workouts or as pick-me-ups in the morning or afternoon, you'll end up consuming more calories than you've burned. Also avoid the ones with caffeine, as they can make you pee more, leaving you dehydrated.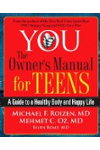 Unless you lose more than 2 pounds of weight while working out, you don't need to replenish your body with electrolyte drinks. To take the guess work out, you can get your weight before and after your workout. The weight that you loose during your workout is the equivalent of water and minerals your body is missing. An average person needs to be quite huffing and puffing for longer than an hour to perspire more than 2 pounds of water.
Most of exercisers are just fine with drinking water and by having electrolyte drinks instead they just add extra sugar and salt to their body. The extra sugar can easily be stored as fat and extra salt can contribute to more bloating and other health issues such as hypertension.
Much of this will depend on the activity you have completed. If you are referring to a sports drink after regular strength training or cardiovascular routine then no, a sports drink is not necessary. What will be necessary is a well balance meal packed with lean proteins. The only time when I recommend sports drink will be after a more intense bout of exercise. For example, if you are a runner and usually complete a 3-mile run a few times a week and one day decide to double that amount then this would be a good time to replenish your body with a sports drink. However, as for the drink of choice to recommend, well this topic is a completely different topic. My best suggestion is something such as coconut water. Try to find something that will replenish your muscles but try to avoid drinks that are high in sugar or genetically produced. Your body wants and needs something that is natural as possible to give you the most benefit.
Many people associate sports drinks as being a healthy alternative to soda, but some sports drinks actually have more calories than soda and may not be needed. They have been marketed so successfully that many people believe they are "healthy" drinks and will help them to be better athletes.
The most important factor in determining if you should use a sports drink is how long you have been exercising for. If you've been lifting weights at the gym for 45 minutes, you don't need a sports drink since they are most beneficial for people who need to replenish electrolytes and fluids they have lost after long bouts of exercise.
It makes more sense for someone to use a sports drink if they are participating in a half marathon or marathon or some other high endurance type of activity. I haven't seen any cool or motivational commercials for water, but for most people, water is the best drink to consume before, during, and after your workouts.
It is first important to mention that a sport drink is NOT a health drink to be consumed in place of water, soda or other sugar-sweetened beverage. A sports drink is typically not necessary for casual exercisers or those that participate in routine cardiovascular or resistance training lasting up to an hour.
Whether or not to have a sports drink after a workout depends on the duration and intensity of the workout. Athletes that are participating in vigorous activity lasting longer than 1 hour may benefit from consuming a combination of carbohydrates and protein after their workout. A sports drink may be one form of recovery nutrition but a better choice more closely resembles a mini-meal that will pack in more nutrients for the calories being consumed. For some, liquid nutrition is all that is tolerated. If that is the case, a sports drink or 8 ounces of milk or chocolate milk work great. Other options are yogurt, English muffin with peanut butter or 1/2 turkey sandwich and a few pretzels.
The sales of sports drinks in the United States hover around $1.5 billion and are expected to increase to $2 billion annually by 2016. There appears to be a lot of Americans guzzling sports drinks. According to the advice in the Academy of Nutrition and Dietetics' Sports Nutrition manual, individuals exercising less than 45 minutes, don't need to drink sports drinks in place of water during their workout.
"The average person does not need a sports drink to stay hydrated under normal circumstances," states Adam Korzun, the Sports Dietitian for the U.S. Olympic Ski and Snowboard Team. "Drinking water and consuming the electrolytes found in our diet can certainly be enough." Electrolytes such as sodium, which are lost in sweat, are critical for muscle contraction and for maintaining fluid balance in the body.

"Sports drinks can play a role in aiding hydration for athletes and the general population in extreme settings: high intensity/volume training where peak performance is required over an extended period, activity in environmental extremes (high heat/humidity/dryness), high altitude exercise or even altitude acclimatization, and even rapid recovery from a dehydrated state," claims Korzun. However, with less than 50 percent of Americans achieving the recommended minimum 2.5 hours of moderate-intensity physical activity such as brisk walking, weekly, the average Joe and Josephine on-the-street isn't partaking in a routine, intense training program that would likely cause dehydration.

Sports drinks can fuel the active muscles of endurance athletes. The carbohydrates in sports drinks provide fuel in the form of added sugars. But with over 68 percent of Americans currently overweight, our diet is clearly adequate in calories to fuel a 45-minute brisk walk daily. We don't need a sweetened beverage to help us make it around the block.

Since soda, sports drinks and energy drinks are the No. 1 source of added sugars in the diet, replacing these beverages with good, old fashion water may be one step towards cutting excess calories due to added sugars in our diets.
Sports drinks are not necessary unless you are working out for long periods of time under extreme temperature conditions. These beverages are usually expensive and it is just water with artificial flavors and colorants that are not needed in the body. The advertisers would say anything to sell it. Most commercials include young and beautiful athletes drinking them to increase performance, but there is no scientific evidence of these benefits. Water is the best way to avoid dehydration when exercising intensely. Make sure you drink water before, during and after your workouts and you will be fine. Water is cheaper and more accessible. Save your money and drink water!
Continue Learning about Teen Perspective: Exercise and Physical Fitness