A good way to fit muscle training into your workout schedule is to alternate days of hard cardio with hard muscle training. Hard muscle training does not mean using a lot of resistance. It means using an appropriate weight for your muscle-building goals, but then doing lots of repetitions and taking limited, short breaks. In other words, you should be sweating by the end of this workout as though you'd spent an equal amount of time doing a low-intensity cardio workout. Say on Monday you do an hour on the elliptical and an abdominal routine, then on Tuesday skip your cardio and fill the time doing three muscle training rotations using twelve different machines (use each machine once, then repeat the cycle two more times). You can choose to have all twelve machines focus on a particular muscle group, like arms. Or you can work any combination of body parts.

Weight lifting machines work large muscle groups, so focus on the areas that you want to get longer, leaner, slimmer, or firmer. Each machine will probably have a detailed description of how it is used and what muscle groups it defines, so be sure to use these guides when you are first learning how to use the different machines. Using free weights is also a great way to tone specific body areas. Because free weights train small muscle groups, you should start with the bigger muscle groups (using machines) so that you don't get burned out in the beginning by overworking the little guys.

On Wednesday, go back to your cardio. You can adjust this routine if you feel yourself getting too sore from your iron-pumping sessions. Do a day of light cardio instead of a weight training session to give yourself a break. Also, on a light exercise day or any time, you can pick up a can of soup or that giant calculus book and do a few sets of lifts to tone your muscles without leaving the comfort of your room.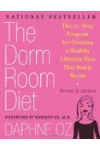 Continue Learning about Teen Perspective: Exercise and Physical Fitness