Just because you're off to college, doesn't mean you have to gain the Freshman Fifteen - In fact, college is a great place to exercise and have fun.
Join a sports team
Join the fitness center
Start or join a hiking club
Create an obstacles marathon and recruit participants
Get a bike and explore your college town
Join the swim team
Learn to skateboard
There are endless opportunities in a college environment to stay active and have fun. You'll make lots of new friends who share your same interests, maintain a healthy lifestyle, and reduce stress all in the name of fun.
Running in place for twenty minutes may not sound like your idea of excitement in college, but there are ways to make it more fun. Listen to a Walkman, or the ubiquitous iPod. If your gym has a television, watch that. Read a magazine, newspaper article, or that novel for English you've been putting off. Many people find that they are most creative when exercising, so use the time to think about problems you're trying to figure out. Solutions might just pop into your head.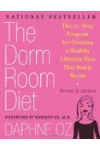 Continue Learning about Teen Perspective: Exercise and Physical Fitness