I know how tough it is to get your schedule planned so that you have time to exercise, shower, and so on, what with classes, extra meetings with professors, and coffee with that guy you met last week at your friend's birthday party. But that's when you thought exercise had to involve a two-hour fight with the machines at the gym. Not only does exercise not have to take two hours; it doesn't even have to be in a gym. Walking to the library to study instead of staying in your dorm or simply going to the bathroom on a different floor from your classroom or dorm room are excellent ways to work more movement (and energy expenditure) into your day. Wearing a pedometer (a small, practically weightless device that you clip onto your waistband) enables you to count the number of steps you take per day, so that you can consciously make an effort to raise this number. (Aim for 10,000 a day and watch the pounds drop and the endurance climb.)

The easiest way I know to make time for exercise is to get it over with in the morning. Not only do you rev up your energy for the rest of the day, but you then don't have to think about exercising again until tomorrow. It's already out of the way, taken care of, end of discussion. If you just can't muster the energy to get out of bed an hour early (depending on when your first class is), set aside an hour in the late afternoon when you know nothing is usually going on (the hour before dinner is good) and get to the gym. Keep in mind that a strenuous exercise session too close to your bedtime can interfere with sleep. You'll have to look at your own schedule and see when exercising works for you.

Exercise does not need to take over your life if you don't let it. Resolve to get some physical activity in each day and then do it. No ifs, ands, or buts. After a while, you won't even have to consider whether or not you have to exercise today. It will become automatic, like brushing your teeth. The key thing here is not to make exercise a burden, or it will silently work itself out of your life.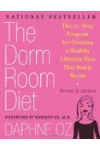 Continue Learning about Teen Perspective: Exercise and Physical Fitness