To do an upper push-up: Lie down on your stomach and put your hands palms down and shoulder-width apart on the floor. Push up so that your body is flat like a board, your arms are extended, and your toes are on the floor. Hold this position for 30 seconds, remembering not to let your butt push up into the air. Keep your stomach pulled in to support your lower back. Lie on your stomach and rest for 30 seconds.

To do a lower push-up: While still lying on your stomach, place your palms on the floor underneath each of your armpits. Push your body up to the upper push-up position, then lower your body so that your chest is about 6 inches off the floor and your back is straight (make sure your butt is not sticking up in the air!). Hold this position for 30 seconds. Repeat 4 four times.

To do girl push-ups: With your knees on the floor and your ankles lifted and crossed, do 10 push-ups. Repeat 2 times.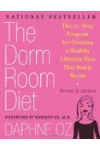 Continue Learning about Teen Perspective: Exercise and Physical Fitness