First of all, exercise helps you to get in or stay in shape. It helps build muscle, increasing your metabolism so you burn off more calories, even when you are resting. An hour of strenuous, aerobic exercise, such as running, speed walking, or dancing, can burn more than 500 calories. A pound of fat is 3,500 calories. Just imagine the havoc you could wreak on your muffin top or midriff with five hours of aerobic exercise per week!

Exercise also enhances your immune system and boosts brain power. By pumping blood to your brain and the rest of your body, exercise increases your alertness and concentration. This means that the forty-five minutes you spend exercising may actually better prepare you for tomorrow's test (by keeping your brain focused and your studying efficient) than if you had spent that time studying or taking a break to refuel with a snack. Exercise is also a great way to improve your mood, because sustained physical activity causes your body to produce endorphins (remember those "happy" chemicals?). That's why you feel vibrant and energetic after you swim, run, or work out.

Then there are the social benefits of exercising. Exercise limits the amount of time you can spend overeating, smoking, drinking alcohol, or doing other potentially health-harming things you'll later regret. The gym is also a great place to meet new people who are also interested in taking care of their bodies. So, you'll be boosting your self-esteem on two levels: you'll like your body even more once you start to get in shape, and your new friends will provide you with a circle of support should you start to fall off the exercise bandwagon.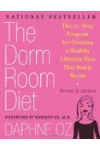 Continue Learning about Teen Perspective: Exercise and Physical Fitness