Tune into your children closer. Look for these possible signs of cyberbullying, but do know there may be others. Here are a few signs to watch for that may be warnings that your child is being cyberbullied (and if not, then any of these signs are red flags to look into).
hesitant to be online or unexpectedly stops or avoids using the computer
nervous when an instant message, text or e-mail appears
visibly upset, angry or depressed after using the computer or cell phone
hides or clears the computer screen or cell when you enter or doesn't want to talk about online activity
starts using the computer when you're not in the room
keeps going back and forth to check screen in shorter spurts
withdraws from friends, wants to avoid school or peer activities or uneasy about going outside in general, pulls away from family members
suddenly sullen, evasive withdrawn, marked change in personality or behavior
trouble sleeping, loss of appetite, excessively moody or crying, seems depressed
suspicious phone calls, e-mails and packages arrives at your home
possible drop in academic performance or falls behind in schoolwork
Look for a pattern in your child. A key that you should not overlook is a sudden change that is not your child's "normal" behavior that lasts at least every day for two weeks. But even then, use your instinct! If you are concerned, don't wait. Get help!
If these signs are not due to cyberbullying they clearly warrant looking into. Something is amiss with your child! Find out what's going on. Dig deeper. Conference with your child's teacher, coach, counselor, pediatrician or seek the help of a trained mental health professional.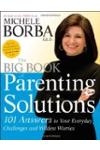 Continue Learning about Teens (12-18)