As school starts up again this year, please become "techno savvy" about the dangers of cyberbullying to protect your kids. Here are a few tips: Know your technology. The majority of safety nets are already part of your software. Spend a few extra minutes getting to know what is already available on your system. Have the "media talk." Sit down with your kids and clearly spell out how that computer is to be used – and the consequences if it is not used properly (Hint: Pull the plug! If you can't use it properly, you lose the privilege.) Monitor your computer. Most law enforcement officers encourage you to keep your computer in a family space where you can periodically view who your child is "talking" to. Beware that many cell phones have instant access to the web. Does your child really need that access which only increases risk factors? Consider a basic cell phone only (no camera either!) Check your child's IM (Instant Messaging) list. Only kids your child really is friends with—or those you know—or at least your child talks to on the phone- should be on that list. Know your child's username and password. Don't let "privacy" throw you off. You wouldn't let your child do drugs in his bedroom. You wouldn't let your younger child swim without supervision. Make sure you know the sites your child frequents (you can pull down a menu that allows you to see the sites). Also make sure your child is not being victimized. I'm not suggesting you do this 24/7—but periodically do check-in with your child's "cyberworld"—and let your child know you plan to. Set clear standards about cell phone use. Photo images of kids in compromising situations (such as undressing in locker rooms) are being posted on websites by kids. Vicious rumors are being spread via cell phone and text messages. Be clear with your child as to the proper way to use technology. Even better—don't let your child have a cell phone with a camera. Google your child's name. Seriously, periodically do a Google search with your child's name in quotation marks. Are postings coming up? If so, what type? It's just a bit of security to help you know what/if anything is being said about your child online.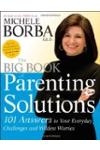 Top Sixteen Cyberbullying Protection Tips for Teens:
If you've become a victim of cyberbullying, close your account or make it restricted.
Don't fill out those online surveys. If you do, be very selective about what kind of information you post. No personal information.
Give your parents access to your accounts. This is for your protection.
Only accept close and "real friends" to your social media sites.
Don't talk to strangers. If you don't know them, block them from your site.
Don't reply to any degrading, rude or vulgar posts.
Block all people from your site who post those things in tip 6.
Report inappropriate posts, pics, videos, etc., to site operators.
Don't delete inappropriate material. Take a screen shot; print it out, or save it. This is your evidence should you need it in the future.
If a friend tells you that they see something bad about you online, ask him to print it out or save it for you.
Tell a parent or a trusted adult if you are a victim of cyberbullying. Don't keep silent.
Never, ever, share personal information with others online that can come back to bite you. If you want to share something big with a friend, do it face to face. Don't do it online where the world is your audience.
Never, ever, share your username and password with anyone except a parent.
Make your username and password unique so that no one can figure them out.
Don't ever provide an itinerary of your day on your social media site(s). It is not safe for others to know every step that you're going to be making during the day.
Take a stand against cyberbullying. Don't only stand up for yourself but get others involved as well. For example, start a school wide campaign. If you are a victim of cyberbullying you are not alone. Help break the silence and put an end to bullying!
With today's technology, it's never been easier for bullies to reach out and attack our children from anywhere and at anytime; silently and with ease.
Cyberbullying occurs when a minor uses technology to deliberately and repeatedly engage in hostile behavior to harm or threaten another minor, and is against the law.
It's critical that parents take a pro-active approach and talk to their kids about the dos and don'ts when it comes to using technology:
Establish rules: Be sure to sit down with your child to outline the rules of engagement for both cell phone and Internet use, and have them agree to your rules by signing a contract.
Obey age restrictions: Follow the rules set by social networks. Facebook requires users to be at least 13-years-old, and YouTube requires it's users to be 18-years-old to post videos on their site.
Sexting avoidance: If your young child has a cell phone with a camera, make sure that you contact your wireless provider and disable their MMS service.
Check privacy and security settings, guard passwords: Double check all of your child's security settings to verify that ALL settings are set to private. Be sure they never share their passwords with others.
Know your child's friends: Frequently monitor who your child is connected to. Be sure they are people they know in real life.
Closely monitor Internet and and cell phones: When your young child is learning how to use the Internet, and how to network online. It's up to you to help them manage their online image and reputation when they're first learning.
Think before posting: Help your child understand what's ok and what's not, and explain why. Encourage your child to treat others online as they want to be treated in real life.
Ignore/Block/Report: Show your child how to ignore/block/report people who aren't nice to them, whether in person, by text message or within a social network. Texts and posts can be blocked and reported, so make sure your children know how.
Contact the authorities: If your child is EVERY physically threatened or stalked using technology, notify the police immediately!
Children lack the maturity and experience to deal with difficult situations like being the target of a cyberbully. Knowledge is power! If you're aware of what's happening, you can get involved and facilitate change.
Continue Learning about Teens (12-18)