Marketers keep pushing that "too sexy, too soon" envelope on our young daughters, and we are seeing impact on our daughters' self-esteem and body images.

Keep in mind that it isn't just one advertisement or one commercial that affects a young girl's self-concept, but the constant slew of images pushing a "too fast, too soon" look. And that's exactly what our girls are exposed to these days. The "constant" seeing or hearing over-sexualized messages can be damaging to a young girl's mental, emotional or moral well being.

Growing up faster means the potential for earlier drinking, earlier promiscuity, earlier peer pressure -- and those all add up to taking more unhealthy risks. There are dangers on all those too sexy, too much, too soon negative images on our girls' physical, mental, emotional and moral development.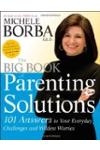 Continue Learning about Teens (12-18)