A survey by The Partnership for a Drug-Free America and called the "MetLife Foundation Attitude Tracking Study" found that the place where teens are most likely to encounter drugs and alcohol is at parties and other social situations. While not shocking, what teens say is that many parties are not adult supervised and in some cases it's the adults who are the suppliers.

Know your teen's friends and their parents. Make a pact to monitor each other's kids and pledge that there will be no unsupervised parties.

Make a rule that you call any parent hosting a party to assure supervision. Doing so helps you find other parents who share rules, which helps when your teen says, "You're the only parent with those rules" -- you can beg to differ.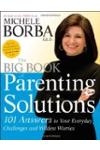 Continue Learning about Teens (12-18)