If you suspect your college teen is depressed, share your concerns: "I'm worried about you and think you might be depressed." Print off the depression signs posted on his college website and show him.

Make an appointment with a mental health professional. Tell your teen that you made an appointment. Don't assume your teen will get to a counselor or make her own appointment. You must take control!

A depressed teen often realizes something isn't right, but doesn't know what's wrong. Often the first to identify depression is a roommate or resident assistant. If you have contact with the roommate, ask.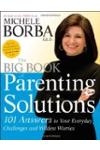 Continue Learning about Teen Depression