Green tea is very healthy for you; there are many preventive health benefits and it tastes great! In this video, registered dietitian Keri Glassman, RD, explains how drinking a cup of green tea a day can positively impact overall health.
Green tea contains plant-based nutrients called catechins, a type of flavonoid (potent antioxidants produced by plants to protect themselves from bacteria, parasites, and cell damage). In addition to being a cancer inhibitor, catechins have been shown to activate certain detoxification enzymes. Green tea has also been shown to promote "good" intestinal flora and PH balance and to support healthy bowel function, all of which aid the body's detox process. You don't have to drink huge amounts of green tea to get its benefits -- one cup of tea contains between 100 to 200 mg of catechins, which is enough to account for approximately 90% of its beneficial effects. Don't forget that tea counts as your water intake, too. Try doing what they do in Asian countries -- they take hot tea along with them wherever they go and sip it all day long.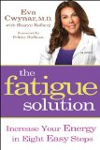 Drinking green tea is one of the healthiest habits you can start. In fact, a 2006 European study, published in the European Journal of Clinical Nutrition, found that tea is a healthier choice than almost any beverage, including pure water, because tea not only rehydrates as well as water, but it also provides a rich supply of flavonoids (also called polyphenols), including catechins and their derivatives. One notable catechin called epigallocatechin-3-gallate (EGCG) is believed to be responsible for most of the antioxidant and anticancer properties linked to green tea. Catechins should be considered right alongside the better-known antioxidants, such as vitamins E and C, as potent free radical scavengers.

Most of the research showing the health benefits of green tea is based on the amount of green tea typically consumed in Asian countries -- about three cups per day (which would provide 240–320 mg of polyphenols). Make a big thermos of green tea at home and sip on it all day -- hot at first, poured over ice later, if you like. Try doing this every day this week.

From The Mind-Beauty Connection: 9 Days to Less Stress, Gorgeous Skin, and a Whole New You by Amy Wechsler.
Continue Learning about Tea & Health