Help your body incinerate that stubborn spare tire by drinking green tea before your workout. In a recent small study, extracts from green tea helped men burn 17% more fat during a 30-minute cardio workout.

It's not clear how green tea boosts metabolism. Researchers suspect that something in the healthy brew makes fat more available as fuel, so you oxidize more of it when you exercise. Proven bonus: Green tea remains an excellent source of heart-healthy antioxidants called catechins.

Bottom line: Sipping green tea won't do much for your middle if you don't work out, too. The only way to shrink a spare tire is by dropping some pounds.
Continue Learning about Tea & Health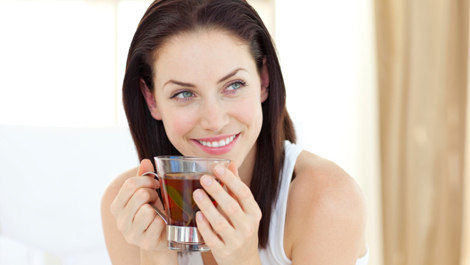 Drinking tea offers many health benefits. Learn more from our experts about tea.