Green tea is naturally rich in catechin, a powerful antioxidant; by adding a splash of lemon juice, you'll maximize catechin's ability to keep your skin looking young. The vitamin C within the lemon juice slows the breakdown of the tea's antioxidants, so more are readily available for your body to use. This delicious combo can be enjoyed daily, even up to a few times a day.
This content originally appeared on
doctoroz.com
Continue Learning about Tea & Health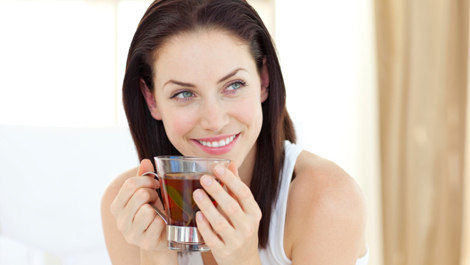 Drinking tea offers many health benefits. Learn more from our experts about tea.