Two or three cups a day -- of green, black, or even white tea -- will nicely boost your flavonoid intake (a plant nutrient that may improve heart health). Skip the cream and sugar, though, and stick to decaf if you have trouble sleeping. Be aware that most teas contain vitamin K. Do not change your intake of tea if you are on blood-thinning medication.
Continue Learning about Tea & Health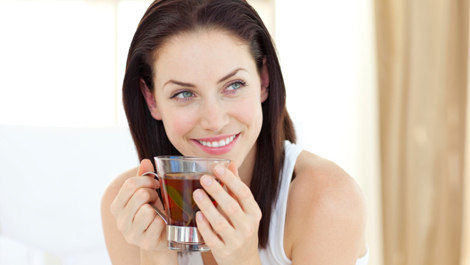 Drinking tea offers many health benefits. Learn more from our experts about tea.