Matcha green tea contains the polyphenol EGCG, a thermogenic component believed to boost metabolism. Unlike other varieties of green tea, where you steep and discard the leaves, matcha tea is ground into a powder that completely dissolves in water. When you drink it, you ingest the tea leaves and all of their healthful nutrients. It has great antioxidant and anti-inflammatory properties. Enjoy matcha green tea cold -- cold beverages require your body to work harder, burning more calories. For a metabolic boost, aim for 3 cups a day.
This content originally appeared on
doctoroz.com
Continue Learning about Tea & Health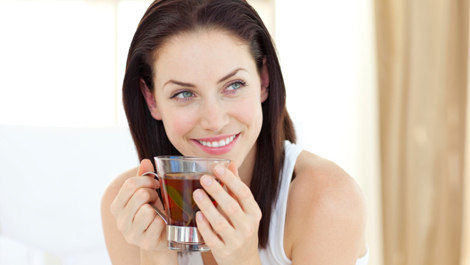 Drinking tea offers many health benefits. Learn more from our experts about tea.