When you find out how Oolong tea can benefit your body, you'll be brewing up a cuppa every day. Get the scoop by watching this video featuring Dr. Oz guest and registered dietitian Ashley Koff.
Oolong tea, a Chinese tea somewhere between green tea and black tea in terms of oxidation, doesn't have the bitter, grassy taste of typical green tea. Oolong contains polyphenols, which have been shown to help control body fat by improving the metabolism of nutritional fat.

One study showed that those who drank two cups of it a day had two and a half times the calorie-burning rate of those who drank traditional green tea. A surefire weight-loss method? Too soon to say; it's still in early research stages. But the results are indeed promising.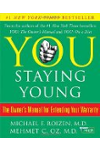 Continue Learning about Tea & Health