Green tea is loaded with polyphenols, a phytochemical with 100 times the antioxidant power of vitamin C. Dr. Stephen Hsu, a Medical College of Georgia researcher, discovered green tea polyphenols help eliminate free radicals, which can damage DNA and lead to cancer. He further proved that green tea induced p57, a protein that helps regulate cell growth.

Black tea may help protect against various forms of cancer, cardiovascular disease, Alzheimer's, Parkinson's disease, and rheumatoid arthritis, according to Dr. Jack Bukowski and other researchers at the Bringham and Women's Hospital in Boston. They found that drinking 20 oz. of tea every day for two weeks doubled or tripled the immune system's output of an infection fighting substance called interferon gamma.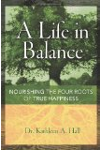 Drinking tea has been shown to help lower blood pressure and cholesterol, but the flavonoids in tea can also fight cancer. In this video, disease prevention specialist William Li, MD, discusses which teas have the most cancer-fighting benefits.
Continue Learning about Tea & Health