Black, green, white and red tea is all made from the leaves of the same plant species, Camellia sinensis. The respective colors of the teas are a function of the time they were picked and the extent to which they were fermented. Black undergoes complete fermentation, while green and white do not go through fermentation process, although they are processed differently (white tea is steamed immediately after harvest, while green tea is withered by air drying). Green tea is made from more mature tea leaves than white tea. Although other teas are also rich in catechins (flavanoid compounds thought to give tea most of its purported health properties), green teas have a unique catechin profile that may yield greater disease fighting benefits than the black, white or red teas. Tealeaves destined to become black tea are allowed to ferment completely before drying. Most black teas are rich in theaflavins and thearubigins, but relatively low in catechins. Black tea also contains the most theophylline, with traces of theobromine. Theophylline relaxes smooth muscles, so it is used as a treatment for asthma as it makes breathing easier (although it is present in very small quantities, about 1 milligram per five ounce cup of tea).

Below are noted potential benefits of green tea containing about 270 mg of the catechins EGCG (equivalent to 4 cups of green tea depending on brewing time, harvest, etc.): ability to inhibit angiogenesis and to impair cell cycle progression (both actions may help ward off cancer growth); shown to induce glutathione S-transferase and to decrease the production of reactive oxygen species (or free radicals) thus demonstrating antioxidant qualities and possible reasons for its purported cardioprotective qualities, including lower LDL cholesterol in regular tea drinkers. Additionally, EGCG, at least in animal studies, has been shown to significantly decrease blood glucose, suggesting a potential role as an anti-diabetic agent.
Green tea has shown considerable effects as a thermogenic aid. In addition to its caffeine content, the catechins or polyphenols in green tea also exert a thermogenic effect. Both green tea and black tea are derived from the same plant, Camellia sinensis. The difference between green and black teas results from the manufacturing process. Green tea is produced by lightly steaming the fresh-cut leaf. Steaming prevents enzymes in the tea leaves from converting the beneficial polyphenols. To produce black tea, the leaves are simply dried and the beneficial polyphenols are allowed to oxidize and form larger complexes, known as tannins.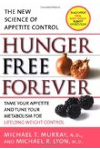 Both green and black tea come from the same plant, camellia sinensis, a shade-grown shrub. After farmers pick the leaves, they process them in different ways to generate different types of tea. Black tea leaves result from oxidation when the enzymes in the tea leaves convert the polyphenols within the tea into something less bioactive. Green tea is processed before the oxidation process can occur, and the polyphenols remain intact.
This content originally appeared on
doctoroz.com
Continue Learning about Tea & Health