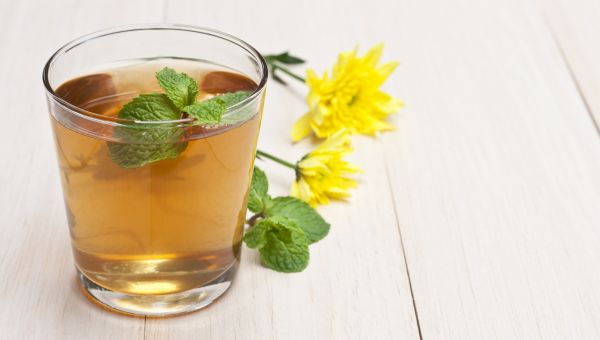 Lose 5 pounds without even breaking a sweat? Research suggests that it may be possible -- if you drink green tea.
In a small study of obese people who had metabolic syndrome, the participants lost over 5 pounds in just 8 weeks when they began drinking green tea daily. And they didn't even have to change their diets or exercise habits.
Easy on the Body
All it took was 4 cups of tea daily -- 2 in the morning and 2 later in the day -- to produce the modest weight loss benefit. And the tea drinkers not only dropped a few pounds, but also their bodies showed less evidence of oxidative stress. That's good news for people with weight issues, whose bodies tend to experience elevated levels of oxidative stress -- a fancy way of describing when the body is struggling to deal with more body-damaging free radicals than it can effectively manage. (Here's another way you can drink a hot beverage and minimize oxidative stress.)
It's the Catechins
So what's the key to green tea's weight loss magic? It may be the catechins in the brew that elevate fat-fighting in the body -- particularly a catechin called epigallocatechin-3-gallate (EGCG), which is the most abundant in green tea. Makes green tea seem like a real body bargain when you consider that you can pick up a box of teabags at the grocery store and enjoy this brew for just pennies a serving. Here are a few more cheap and easy ways to do your body right:
Get weight loss and nutrition tips just for women here.
Medically reviewed in February 2020.