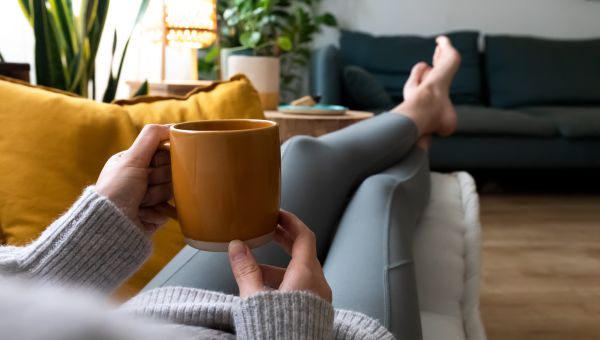 It's calorie free and full of disease-fighting antioxidants, and it can also help turn your simmer-down switch from "frenzy" to "phew."
We're talking about tea. People like it for a whole lotta different reasons. And now a study shows that drinking a cup of the hot and healthy stuff seems to help quell minor bouts of anxiety.
Steamy Destressor
In the study, people with similar stress levels were asked to perform a short anxiety-provoking task. And those who were given tea to drink afterward were chattier and more relaxed and dropped their anxiety scores by about 4 percent. The ones who drank a glass of water instead? No change. A little wound up lately? Give this relaxation technique a try.
Stress, Swallowed
How does tea subdue stress? Could be the theanine, a type of amino acid found in tea that has a reputation for alertness-making and mind-relaxing. The study participants also told the researchers that they found the simple act of making and drinking the tea to be relaxing. So put your tea kettle on! And enjoy these other great tea-drinking benefits: