Lasers produce short pulses of intense light that pass harmlessly through top layers of skin and are selectively absorbed by the tattoo pigment. The laser energy causes the tattoo pigment (or ink) to fragment into smaller particles that will be removed by the body's immune system. Doctors know which wavelengths of light to use and which method to use so the laser will deliver the best output to remove tattoo ink. In case you are wondering whether the laser might also remove normal skin pigment, you shouldn't worry. The laser selectively targets the tattoo's pigment without damaging the surrounding skin.
When tattoo artists force pigment into the skin, it gets picked up by cells. In laser tattoo removal, the laser heats the pigment and explodes the cells, killing them and dispersing the pigment. A heat injury with blistering occurs. Nearby cells pick up the released pigment. A month after the first treatment, the tattoo merely looks a little blurred. Monthly treatments repeat the process. After many treatments, the tattoo is significantly decreased in intensity. I didn't say gone.

If there are many colors in the tattoo, multiple lasers are needed. Several companies manufacture boxes containing several different lasers. I have seen as many as four different colors in a single machine. If your tattoo has one of the chosen colors, you're in luck! If not, your tattoo will not be removed as efficiently. It will take longer to remove and may not be completely erased. Until a laser is created that can measure the actual color of your tattoo and dial a particular wavelength (color), the tattoo removal process is doomed to be inefficient at best.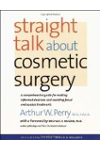 Continue Learning about Tattoos