A $75 tattoo can cost thousands of dollars to remove. There are usually fees for using the laser as well as surgeon's fees. Laser-use fees are in the range of $200-$400 per treatment and the surgeon's fee depends on the size and complexity of the tattoo. It could be as little as $200 or more than $1,000 per treatment.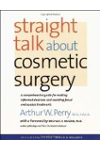 Before you get a tattoo, you should realize that having a tattoo removed is much more expensive than getting one. Laser tattoo removal can cost several hundred dollars or many thousands of dollars, depending on the size, type and location of the tattoo. Medical insurance generally does not pay for tattoo removal. It is considered an aesthetic or cosmetic procedure.
Because tattoo removal is a medical procedure, be sure to visit a dermatologic surgeon who specializes in tattoo removal. Some tattoo parlors provide tattoo removal services. Before you go this route, make sure the person doing the removal procedure is a medical doctor who specializes in laser surgery. There is always a risk of infection during tattoo removal, just like tattoo application. Both must be handled with extreme care.
If you are trying to escape gang life and you can't afford to get those tell-tale tattoos removed, the tattoo doesn't have to last forever. Some generous doctors, hospitals, local governments and civic groups offer free tattoo removal to give teens a new chance at life.
Continue Learning about Tattoos

Getting a tattoo is painful, and you can expect similar pain if you want tattoo removal. Laser tattoo removal is one way that these permanent designs are removed. Before applying a tattoo, it's important that the tattoo artist tak...
ake precautions to avoid tattoo infection and transmission of HIV and other serious diseases. Scar tissue called keloids may form. Learn more about how tattoos can affect your health with expert advice from Sharecare.
More