Here is a simple behavior makeover to stop those annoying kid tantrums and meltdowns:

1. Your best defense is to anticipate its onset before the explosion. Don't wait until our kids are in full meltdown. So watch for your kid's signs that a tantrum is on its way: tension, antsy, a whimper - and then immediately redirect him. "Look at that little boy over there."
2. Kids use tantrums to get what they want because they've learned it works. Research shows that the more involved you are in trying to lessen a tantrum, the longer it lasts? So never ever give in. No eye contact, no words, do not react.
3. If you're out in public, stop what you're doing and remove your kid to secluded spot or take him home. Yes, it's inconvenient, but he'll learn you're won't tolerate it

Whatever you try, remember to consistently use the method until you do get the change you want.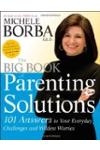 Continue Learning about Tantrums & Toddlers