Temper tantrums—those annoying kid wails and frails and meltdowns—are most common amongst toddlers eighteen to twenty-four. It's one of the reasons those years are so "affectionately" called "the Terrible Twos." Tantrums are equally as common in girls as in boys. But older kids sometimes resort back to the tantrum stage, especially if there's been a recent stress or change in their lives or they've learned they work to get their way. While you can expect your little munchkin to have an "Exorcism" or two, how you respond to the outburst will largely determine whether they decrease or increase. Here are steps that will help stop temper tantrums during the ourburst.
During the Tantrum
Ignore. Ignore. Ignore. Once the tantrum starts don't give it any attention. No eye contact, no words, do not react. Once your child learns that her outburst "works"—that is she gets her way—she's likely to try it again (and again and again).
Don't try to reason. Forget trying to rationalize with a wailing, flailing child. Doing so is like trying to reason with a goldfish. Once in tantrum-mode, your child is beyond understanding. Also, don't coax, yell, or spank. It doesn't help, and you're libel to escalate the outburst.
Ensure safety. Check out the surroundings. If there are sharp edges, glasses or objects that could hurt your child, move him to a "safe zone." I would not recommend restraining a flailing child unless absolutely necessary for his safety or you've clearly discovered it's the only method to calm him. Restraining usually increases an outburst (and you're libel to be hurt). If you're out in public, stop what you're doing and remove your kid to secluded spot or take him home. Yes, it's inconvenient, but he'll learn you're won't tolerate inappropriate behavior.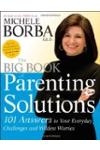 Continue Learning about Tantrums & Toddlers