Just follow this easy recipe and give your immune system the boost it needs to get you over a cold:
Vitamin D: 5,000 IU day 1, down to 2,500 until you're recovered. Taking cod liver oil is a great way to get vitamin D, which needs fat to be absorbed (otherwise you just pee it out).
Vitamin C: Increase intake from 500 to 1000 milligrams daily.
Echinacea (in capsule, tea, or tincture form): As directed on the label. Try Celestial Seasonings' Echinacea Complete Care Tea or Nature's Herbs' Echinacea Power. You can also try echinacea with added goldenseal, for boosted immune power.
Elderberry extract (in liquid, tea, or capsule form): Use as directed.
Zinc (lozenges): Take with food.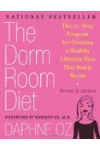 Continue Learning about Teen Perspective: Taking Care of Your Body