Eating a diet adequate in fiber will help prevent constipation. Whole fruits, veggies and whole grains are delicious sources of dietary fiber. Try to consume at least 4.5 cups of fruits and veggies daily and make half of your grains choices, whole grains, daily. Whole grains include: whole wheat bread, whole wheat pita, brown rice, oatmeal, and even, popcorn!
Make sure you also drink enough fluids, which will help the fiber work in your body.
Occasional constipation is most likely due to a lack of fiber and water in your diet. To counteract a constipation problem, increase your fiber intake by eating plenty of whole, fresh fruit and vegetables; bran cereals; whole grains, such as brown rice and oatmeal; and prunes or prune juice. You can also add one tablespoon of ground flaxseeds to cereal, yogurt, soup, or salads for added fiber. You can also take a dietary supplement such as Metamucil (psyllium husks) to ensure that you are getting enough fiber. You'd be surprised how much a difference it can make simply to start each day with a bowl of high-fiber, high-protein, healthful cereal and to eat salads.
You can also make the following changes to treat constipation:
Increase your liquid intake. Drink eight 12-ounce glasses of water daily in addition to other liquids. This will lubricate your system.
Aloe vera juice (not gel!) soothes the intestines when ingested. Follow the directions on the bottle to be sure that you don't give yourself too much soothing power and send yourself over to the other side of the bowel movement spectrum.
If you're not getting anywhere with simple dietary changes, Metamucil powder (i.e., psyllium husks) is a great source of fiber, mixed into a liquid (like a smoothie). This can be found at your local drugstore or health food shop.
If you suffer from prolonged, painful constipation, your problem may be more serious and you should consult your doctor immediately.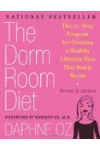 Continue Learning about Teen Perspective: Taking Care of Your Body