Taking care of yourself is different from being selfish. Selfish people think only of themselves and aren't concerned about others. When you take care of your mind and body, you are not being selfish; you are helping yourself function happily and successfully in daily life. By caring for yourself, you are making it possible for you to be there for others.
Here are some tips to help take good care of yourself:
Practice mindfulness and relaxation techniques.
Set realistic goals for yourself.
Say kind things to yourself.
Eat healthy foods.
Get enough sleep.
Exercise.
Turn your negative thoughts to positive ones.
Have compassion for yourself.
Ask for help when you need it.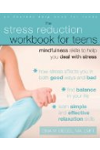 Continue Learning about Teen Perspective: Taking Care of Your Body