It is vital to see many before and after photos from your plastic surgeon in order to evaluate the work that he or she has performed. In my practice as a body sculptor, I have over 2500 sets of before and after body sculpting photos including breast enhancements, breast lifts, breast revisions, breast reductions, abdominoplasties, post bariatric surgical patients and total body liposculpture. The hundreds, if not thousands of before and after photos instill confidence in the patient that his or her surgeon has performed the procedure they desire multiple times with a successful and acceptable anesthetically pleasing outcome. Board certified plastic and reconstructive surgeons are trained to take before and after photographs of all surgical procedures. These should subsequently be placed either on the internet and/or in galleries, in albums in order for patients to review during consultation.
If you are considering a surgical procedure, you will want to know everything you can about the procedure and the surgeon. By looking at a physician's before and after photos, you can get a good idea of the results of specific procedures. For example, if you are considering breast implants, ask to see before and after photos of breast implant patients. Also, you can often find before and after photos on the physician's website.
When you try a new recipe, the proof is in the taste test. When you have plastic surgery, the proof is in the before-and-after photos—and that's why you must see the before-and-after photos of patients the surgeon worked on who underwent the same exact surgery you're considering.

Importantly, do not rely on the animated photos or illustrations that show what your ideal result should look like. Computers can modify anything, so computer-generated images or models of your potential results (morphing) shouldn't be enough to convince you of the benefits of getting "cut." They can be used as a method of communication between you and your doc, but insist on seeing before-and-after photos of other patients.

Anyone in the field will admit that even if a plastic surgeon's home burns, the first thing to be saved would be the before-and-after images (which many call their "brag book"), so anyone of the quality you deserve will have a dozen samples similar to you.

Finally, three or four patient photos won't cut it. You need to see photos of at least a dozen patients who underwent the same surgery you're interested in. Remember, surgeons don't put photos of mediocre or botched results in their brag book, so keep in mind that you're typically seeing the best results he or she has ever achieved.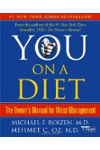 It is always good to see a surgeon's before and after photos. It will give you an idea of what they consider a good result, and their sense of aesthetics. If you don't like the results of their surgeries, you should look elsewhere.
Continue Learning about Surgical Procedures