The ultraviolet (UV) index tells you how much UV radiation, the part of the sun's light that causes a sunburn, is in your environment on a given day. The UV index uses a scale of 1 to 11+ and breaks down like this:

1 = low risk of sunburn
3 to 5 = moderate risk
6 to 8 = high risk
11+ = extremely high risk

Getting too much UV radiation can burn your skin and raise your risk of skin cancer. You can protect yourself by wearing a high SPF sunscreen and protective clothing, and by staying out of the sun on high-UV days.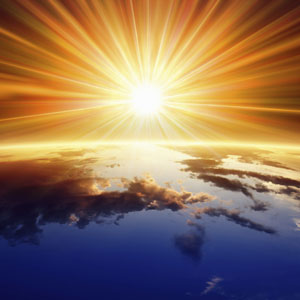 The UV (ultraviolet) index is a measure of the level of UV radiation from the sun. The values of the index range from zero upward. The higher the UV index, the greater the potential for damage to the skin and eye, and the less time it takes for harm to occur.
Continue Learning about Sunburn Prevention