We throw the two terms around with abandon, but sunblocks and sunscreens are not interchangeable and are not created equal. It's important to realize that most sunscreens (especially the SPF 15 tinted moisturizers or face lotions you would wear every day) don't contain the blocking ingredients that protect against UVA rays, the ones that cause skin cancers and premature aging. Longer UVA wavelengths penetrate to the dermis, where they trigger the melanocytes, creating a suntan (again, a sign that your body has been injured). Many sunscreens safeguard the skin only from UVB rays, which also cause skin cancers and generate sunburns on the surface of the skin: In fact, the SPF factor on a label only gauges protection from UVB rays. You should be aware that there are shorter and longer UVA rays too.
To be on the safest side every day, always wear a combination sunblock and sunscreen. It will have "broad spectrum" on the label, which means you'll be getting both UVA and UVB protection. Ideally, you should be on guard against both, and against longer UVA wavelengths too.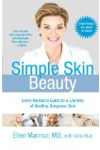 The Food and Drug Administration permits 17 active ingredients to be used in sunscreens. Two of these are minerals, titanium dioxide and zinc oxide, which work by reflecting and scattering the sun's rays away from the skin (sunblocks). The rest are chemicals, which absorb the sun's rays and keep them from causing skin damage (sunscreens).
Although the words are often used interchangeably, a sunscreen is considered a chemical form of sun protection, while a sunblock is a physical type of sun protection. Chemical sunscreens contain ingredients that filter ultraviolet light from the sun so less of it reaches the skin. Physical sunblocks contain ingredients such as zinc oxide and titanium dioxide, which physically block UVA and UVB radiation and reflect them away from your skin. Talk to a dermatologist for more information.


Continue Learning about Sunburn Prevention