Tanning causes skin damage by burning the skin; multiple burns then accumulate over time, which causes premature aging and skin cancer. In this video, dermatologist Doris Day, MD, explains why tanning is so dangerous and damaging to our skin.
Getting a tan from a tanning bed has only negative effects on your body. Using a tanning bed damages your skin and increases the risk of skin cancer, including melanoma, the deadliest form of skin cancer. When you get a tan from a tanning bed you are exposing your skin to ultraviolet (UV) radiation. UV exposure increases the risk of premature skin aging, deep wrinkles, and serious skin cancers.
There are 2 forms of damaging ultraviolet wavelengths of light transmitted by the sun. Ultraviolet-B rays ([UVB] the burning rays) are relatively short. These tend to cause more superficial epidermal burns and sun damage. UVB exposure contributes to the formation of blotchy skin discoloration.

Then there are the ultraviolet-A (UVA) rays. These rays are much longer and can penetrate down into the dermis. These rays can cause damage to cellular deoxyribonucleic acid (DNA), collagen and elastin fibers (think wrinkles!), dermal blood vessels and other deeply situated structures.

While the early forms of tanning bed lights used UVB bulbs, the concern that customers would get burned by these short wavelengths caused the manufacturers to switch to the UVA bulbs; more damaging but far more subtle. So while it's true you may be less vulnerable to receiving a bad burn in the booth, your skin receives far worse ultraviolet (UV) damage. And it has been proven that at least 5% of the rays given off by UVA bulbs are in fact UVB anyway.

Have you ever seen a poster in a tanning salon that showed a pale perky 18-year-old girl on one side (before) and a weathered wrinkled 65-year-old woman on the other? Of course not, but that's exactly how a sun worshipper's appearance can age. And let's not forget another scenario ... a lengthy scar from the excision of a skin cancer. Before you're seduced by the sunkissed goddess looking at you from that sales brochure, think ahead to what other "after" consequences you may have to look forward to.
Continue Learning about Sun Care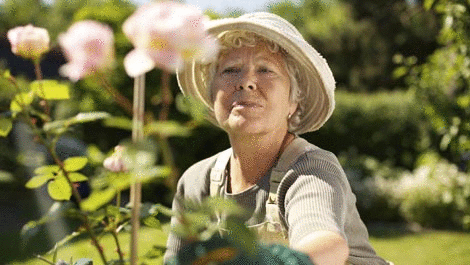 Proper sun care is essential because of wrinkles and dangers like melanoma. Experts estimate that more than 90 percent of skin cancers stem from overexposure to tanning beds and the suns ultraviolet radiation. Wear protective clot...
hing and sunscreen outdoors, especially between 10 a.m. and 4 p.m., when the suns rays are strongest. Choose a sunscreen that protects against both UVA and UVB rays with an SPF of 15 or higher. Apply about 15 to 30 minutes before going outside, then reapply every two hours.
More