Sunscreen should be used in babies six months and older, and that will never change. What you want to do is seek out common things like shade, avoid being outside during the most intense sunshine between 10am and 2pm, and then other measures such as wearing hats, which offer sun protection as well.
Limited amounts of sun exposure are good for you because sun exposure helps build vitamin D levels. But too much sun exposure is dangerous and can lead to skin cancer. In addition to using the proper amount of sunscreen, you can also protect your skin by wearing long sleeves and pants with sun blocking material, wearing a hat with a wide brim and staying out of the sun between 10:00 and 2:00.
Sunscreen is great way to protect your skin from harmful effects of sun. In addition there are other things you can do to protect your skin. Use hats, sunglasses when travelling in convertibles, shopping in markets, hiking, picnics or on beach. Use umbrella while enjoying on beach. Like outdoor cafes - look for tables shaded with umbrella or under bushy tree. Seek shady side of street while walking or jogging outdoors. Constantly hydrate yourself with water, coconut water, juicy fruits like water melon, grapes. Sunshine can do wonders with little precautions.
Harmful UV rays from the sun cause direct damage to skin cells and collagen. In addition, oxygen free radicals develop that damage the skin. The best way to protect yourself from the sun is to avoid it. A combination of sunscreen, sun protective clothing, and avoidance of the sun during the peak hours of 10AM - 4PM are important. We can't always avoid the sun, so you should look for topical products that several ingredients other than susncreen that can help undo the damage caused by UV rays. Antioxidants like Vitamin C, idebenone, coffee berry, and green tea can neutralize the free radicals and prevent the damage they can cause. Peptides can help promote new collagen formation. Growth factors can stimulate wound healing and keep the skin fresh. Finally, if you get a burn, the use of hydrocortisone cream can reduce inflammation quickly and mimize the harmful effects of the burn.
There's an old saying that goes, "Seek shade, not sun." How true this is! Whenever possible, walk on the shady side of the street; sit under an umbrella at the beach or an outdoor café; and stay indoors during the hours of the day when the sun is strongest (10 am to 3 pm). It's also very important to protect an infant or toddler with a brimmed hat, and use the canopy over the stroller or baby carriage.
Protection against the sun's rays is critical for maintaining skin health. Watch the video for skin protection tips for summer and beyond.



Clothing is your first line of defense. Covering your skin is one of the best ways you can protect yourself. Wear long pants, long sleeves and a hat to keep as much of your body protected as possible.
Continue Learning about Sun Care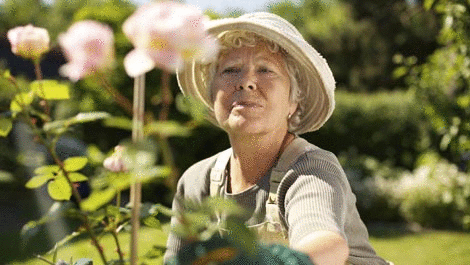 Proper sun care is essential because of wrinkles and dangers like melanoma. Experts estimate that more than 90 percent of skin cancers stem from overexposure to tanning beds and the suns ultraviolet radiation. Wear protective clot...
hing and sunscreen outdoors, especially between 10 a.m. and 4 p.m., when the suns rays are strongest. Choose a sunscreen that protects against both UVA and UVB rays with an SPF of 15 or higher. Apply about 15 to 30 minutes before going outside, then reapply every two hours.
More