Spice or K2 is a type of synthetic marijuana which is a mixture of herbs or plant materials that have been sprayed with artificial chemicals. The chemicals in these products are very potent and content can vary greatly. The goal is to try and create the safe effects of tetrahydrocannabinol (THC), the psychoactive ingredient found in marijuana.

Teens generally smoke this drug so signs to look for include: a strong clove smell, pipes or other drug paraphernalia, or a coffee grinder (which may be yours but has a different smell other than coffee) used to grind the product into a fine powder. Many teens are under the assumption that because Spice is synthetic it is harmless, and nothing could be further from true. K2 or Spice is sold online and in convenience stores and often marketed as incense.

Dangers: Physical symptoms of use are troubling: a loss of physical control (including seizures, or a lack of pain response), paranoia, and dysphoria. At this point the long-term effects are unknown. Calls to poison control centers for exposure to this drug have doubled in the past two years.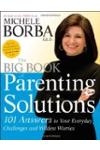 The drug known as "Spice" or "K2" is synthetic cannabis. It has really increased in popularity amongst teens. Spice is a popular option because it doesn't show up in drug tests. However, it is very dangerous because it is dried plant sprayed with synthetic cannabinoid powders.
Spice is reported to give the same feeling as marijuana high, but many times stronger.
Other symptoms include:
Elevated heart rate
Elevated blood pressure
Anxiety
Numbness and tingling
Vomiting
Agitation (which can be severe and require sedation)
Hallucinations
Tremors and seizures
Parents, please speak with your teen regarding the dangers associated with drug use. This drug can have life altering, everlasting effects on the user. If you suspect your teen is using recreational drugs, please get help immediately. There are some resources for you following this answer.
There are many dangerous drugs out there for teens to get their hands on. Regardless of whether the substance is legal or illegal, accessibility isn't hard to come by. All you need to do is know someone who knows someone and you'll get "hooked up". As a parent it's important to stay on top of the drug trends so that you can educate your teen about the dangers of drug use.
Helpful Resources
1. American Council for Drug Education
http://www.acde.org/parent/signs.htm
2. Treatment Center
A nationwide directory of treatment centers that
specialize in the treatment of alcoholism, addiction, eating disorders, and
drug problems. TreatmentCenter.com
3. The Partnership at Drugfree.org
http://www.drugfree.org/
4. The National Institute on Drug Abuse (NIDA)
http://teens.drugabuse.gov/utilities/resources.php
Continue Learning about Substance Abuse In Teens