Huffing can be a very dangerous and deadly activity.
What you need to know about huffing:
ALIAS: Sniffing, Bagging, Boppers, Poor Man's Pot, and Head Cleaner.
PURPOSE: To inhale chemical vapors to get a feeling of lightheadedness and euphoria.
DANGERS OF HUFFING:
Short-term use may mirror the symptoms of alcohol intoxication: dizziness, hallucinations, numbness and tingling of hands and feet, nausea, hearing loss, impaired judgment, depression, slurred speech and irritability.
Long-term effects can include: Depression, weight loss, muscle weakness, permanent brain damage, irreversible organ damage, and cardiac arrhythmia. Children can die the first time, or any time, they huff. This is known as Sudden Sniffing Death Syndrome. Sudden Sniffing Death Syndrome is usually associated with cardiac arrest. Huffing causes the heart to beat rapidly, resulting in a heart attack.
HOW IT'S PLAYED: Breathing in a variety of inhalants. Other means of inhalant abuse are sniffing or snorting products, balloons or bags filled with inhalants. There are three types of commonly used inhalants:
Volatile Solvents - Examples include glue, paint thinner, felt-tip markers, and gasoline.
Aerosols - Examples include hair spray, deodorant, spray paint and vegetable oil cooking spray.
Gases - Examples include chemicals used in room deodorizers, propane, and butane (found in lighters).
WARNING SIGNS:
• Slurred speech
• Chemical odors from breath
• Red and runny nose
• Sores present around mouth and nose
• Decrease in appetite
• Clothes uxexplainably saturated with chemicals
• Chemical stains on clothes and or body
• Nausea and vomiting
Inhalant abuse (called "huffing") is intentionally inhaling a chemical vapor of some type to attain a "high" or euphoric effect. Huffing effects can be both short and long term depending upon the substance abuse and in what concentrations they are abused. Huffing can cause permanent damage to the brain, heart, liver, kidneys, and brain. Huffing can also lead to cardiac arrest, asphyxiation, aspiration or suffocation from inhalation as well as death. Serious consequences can occur after just the first time of use.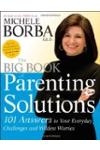 Continue Learning about Substance Abuse In Teens