Here is what you can do to protect your teen from cough medication abuse:
Check your medicine cabinet or even lock it. Keep track of how much medicine is in each bottle or container. Keep OCT medicines that could potentially be abused in less accessible places. Please also keep your own pain medications under lock and key as well as if any sibling's prescriptions for Ritalin or similar-type drug. Abuse of prescription drug abuse is a hot teen craze right now. Check your credit card statements: kids are buying many of these drugs on the Internet.
Read those labels. Look for medicines that contain dextromethorphan or DXM in the active ingredient section of the OTC Drug Facts label. Examples include Alka-Seltzer Plus Cold & Cough Medicine, Sucrets, Theraflu, Coricidin HBP Cough and Cold, Dayquil LiquiCaps, Dimetapp DM, Robitussin cough products, Sudafed cough products, Triaminic cough syrups, Tylenol Cold products, Vicks 44 Cough Relief products, and Vicks NyQuil LiquiCaps.
Don't stockpile on OTC medicines. It might tempt your teen.
Monitor your teen's Internet use. Many website and online communities promote the abuse of DMT or other drugs. Social networking sites such as MySpace, YouTube and Facebook provide detailed instructions for getting "high" as well as videos of kids abusing cough medicine.
Talk about the dangers. Kids perceive that because cough and cold medications are available in drug stores they are safe. Talk about the dangers of abuse (and combining those medications with alcohol and other drugs). Also know that kids are abusing many other items such as shoe polish, rubber cement, white-out, antihistamines and Ritalin to get high.
Join the Five Moms Campaign. Five moms decided to tell other parents about teen cough syrup medicine abuse and how they are succeeding in spreading their message to millions of parents. They have now reached over 24 million parents.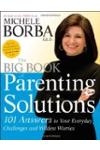 Continue Learning about Substance Abuse In Teens