Why does methamphetamine drug use cause tooth decay?
Methamphetamine, also "speed" and "meth", is made from fertilizer, battery acid, hydrogen peroxide, and over-the-counter cold medications. Addiction to the "rush" can occur quickly, and damage brain cells containing dopamine and serotonin. Long term use can cause symptoms similar to those with Parkinson's disease. Massive destruction of the teeth can occur due in part to the highly acidic nature of the drug, as well as the increase craving for soda and sweets.
Methamphetamine is a powerful, cheap, and easy-to-make drug. It's known by several street names: Chalk, Crank, Crystal, Fire, Glass, Ice, Meth and Speed. Reasons methamphetamine causes rampant tooth decay may include:
its ability to dry the mouth, reducing the amount of protective saliva around teeth
a drug-induced craving for sugary soft drinks
the habit of users to grind and clench their teeth
how long the drug's effects last (up to 12 hours), which can lead to long periods when users are not likely to clean their teeth
Dentists, parents, and others should be concerned if they notice patients, family members or friends -- especially teenagers and young adults -- who have tooth decay that spreads quickly and cannot be explained. Tooth decay that spreads quickly and cannot be explained can be a sign of meth use.
Continue Learning about Substance Abuse and Addiction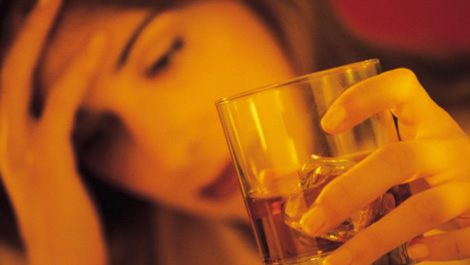 Substance abuse peaks in late adolescence and early adulthood and can lead to many negative effects on health, relationships and economic status. Learn more about substance abuse from our experts.