Although we might be aware of the risks involved with using alcohol, tobacco, and other drugs, we may still use them. Why? There are three major influences:
Product Promotion: One of the most compelling influences on us is the media's relentless promotion of alcohol, tobacco, and other drugs. Ads, movies, and television shows try to make us think that these substances will bring us health, happiness, success, sophistication, and freedom - the very things that their use can, in reality, diminish and destroy.
The tobacco industry has a long history of marketing to women and girls, dating back to the 1920s. Tobacco companies began marketing brands specifically designed for women in the 1960s and 1970s, with advertising that equated smoking with independence, sophistication, and beauty. The marketing of brands called "slims"and "thins"played into the social pressures on women to control weight.
Personal and Social Pressures: We have never been short of reasons to smoke, drink, and use drugs. Here are some of them: To organize our social relationships, to carve out time for ourselves, to control our emotions, to create an image, and to have a source of comfort and dependability in our lives.
Addiction: Another reason we use drugs is addiction. We may be afraid to stop, or we may not be able to give them up. We may not know where or how to get help; there may not be an available drug or alcohol program. Many obstacles can get in the way of finding the support and treatment we need. These may be related to depression, or not having people in our lives who support our desire to get well, or having friends who use. Those of us who are mothers often fear we will lose custody of our children when we seek help. Many of us deny that our substance use is a problem. We may be punished or blamed for the consequences of our use, and our guilt and shame can immobilize us. Many women feel that giving up substance use is like losing a friend. Some of us may want to get help but are afraid we will be rejected because of being lesbian or transgender. We should not give up hope. Girls and women do work through these barriers and report that supportive relationships with professionals, family, and friends were the key to getting help. Seeking help sooner, rather than later, also makes the journey easier.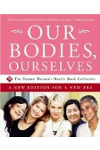 Continue Learning about Substance Abuse and Addiction